Product Info
Dry Feet Moisturizing Cream
Ideal for daily application to keep your feet smooth and healthy, the Hansaplast Dry Feet Moisturizing Cream with 10% urea rehydrates the skin and strengthens its protective function. Urea, a substance that naturally exists in the upper layers of the skin, works here as an intensive moisturising formula to maintain the moisture levels in your foot skin. By restoring the levels of urea, this foot cream is able to attract and bind moisture to the layers of the skin lacking hydration. Even very dry skin will regain that 100% smooth skin feeling again and remain protected against the formation of callus with this fast absorbing, pleasantly fragranced formula.
This product is suitable for diabetics.
Tip: For best results, use in combination with Hansaplast Callus Scrub & Care beforehand.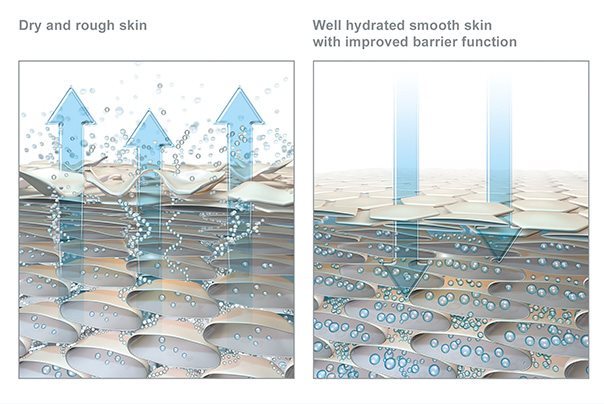 Dermatologically approved
Based on clinical studies, this product is confirmed to be skin-compatible.
Clinical Studies
100% smooth skin feeling
Hansaplast Dry Feet Moisturizing Cream with 10% UREA has been tested in dermatological studies. The formula has proven excellent efficacy and skin tolerability on extremely dry skin. Corneometer measurements showed significantly improved skin hydration by 67% after only one week of daily use*.
The study also demonstrated the following findings:
100% of diabetic participants stated the cream is very well suitable for the daily care of their skin
94% stated it reduces the signs of very dry skin
91% agreed regular product use strengthens the skin's protective function

* Dermatological in-use study. 2 weeks, 33 female participants including 19 diabetics. 2013
How to Use
Application
Apply twice daily on dry feet. Gently massage into the skin – especially the heels. Continue to apply regularly to maintain soft and smooth feet.
More tips for general care
For more information and advice for healthy looking feet, read The five most common foot skin problems and how to solve them. For advice on how to give yourself a professional pedicure at home go to Hansaplast Pedicure Tips.
Frequently Asked Questions
(5)